NOTE: This site looks much better in current browsers that support Web standards, but it is designed to be accessible to any browser.
EPIPHANY SEASON
'Epiphany' is a Greek word meaning 'manifestation,' making known. As the season unfolds we will gain a clearer view of who this grown babe of Bethlehem, Jesus the Christ, is and where he is taking us. His light shines everywhere! The season of Epiphany continues through Feb. 14, Ash Wednesday.
SOLAR RAFFLE
Have you dreamed of going solar? The Ohio Interfaith Power and Light's solar installation fundraiser may be the answer to your dream! The winner of this solar installation raffle will receive a 2.32-kilowatt residential solar rooftop system valued at $10,000.
Installed by Third Sun Solar, the prize must be used on a residence within Ohio that has a shingle or metal roof. The winner may apply the $10,000 credit toward purchase of a larger system by Third Sun Solar or transfer it to another residence within Ohio. Winner is responsible for taxes.
Tickets are $30 each or $100 for 4 tickets. Tickets can be purchased online at https://ohipl.org/solar-installation-raffle/ or directly from Pastor Debbie, who serves as OhIPL treasurer. Lots of tickets are still available!
Our Mission ... Creating Christ-Connected Community
Who's welcome here ... Everyone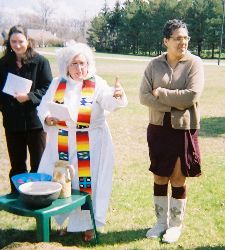 Peace is an inclusive community open to all regardless of ability, age, church experience, race, creed, gender, cultural background, political bias or sexual orientation. One's presence is all that is needed to participate in the life of Peace.
Who are we ... A Water Family
In the freeing, living waters of baptism, we are joined to Christ and to one another as brothers and sisters called to be servants of God's grace in the world.
The community life of Peace is grounded in worship and dedicated to being active in mission, celebrating, learning, and sharing the love of God in Christ Jesus. Peace is a growing and generous congregation that offers a sense of belonging and friendship filled with a great spirit of cooperation and support.
Established in 1969, Peace is an active member of the Northwestern Ohio Synod of the Evangelical Lutheran Church in America (ELCA).
Where are we ... Bowling Green, Ohio
Peace Church is located at 1021 West Wooster Street, near the corner of West Wooster and Martindale, with our south entrance and additional parking at the corner of Pearl and Martindale. Peace is just west of Wood County hospital and next door to the fire station (click here for a map).
Worship ...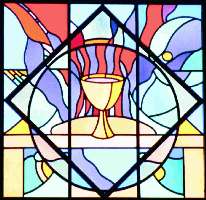 Worship is primary and central to the community life at Peace. It is a sacred time to connect with God's Spirit and one another. Worship at Peace is casual and uplifting. It celebrates God's love for all and it builds one another up for Christ's sake in the world.
Holy Communion, where bread is broken, wine is poured and the Lord's meal is shared, is celebrated each week at each service. It is open to all. There are no requirements, restrictions or judgement on whether you participate or not!
Everyone is welcome at worship, from the youngest and most energetic to the more slow and steady in pace!
For those who choose, a nursery for the wee ones is available but is not staffed. You are welcome to play in there with your children during worship if needed.
If you have any questions, feel free to contact me (419-352-0241 or pastordeb@peacechurchbg.org). You are welcome here!
Peace,
Pastor Debbie Conklin
This page updated 1/28/2018.
If you have any comments, questions or suggestions, please send us feedback.